Concerned Members of
Sierra Los Pinos Property
Owners Association
resident website
By the time the Board publishes the monthly meeting minutes, the news is old and outdated. You don't have to wait to hear the latest....
January 2022 Report
Past Meeting Reports
---
The Pro Se Handbook . . .
how to sue your HOA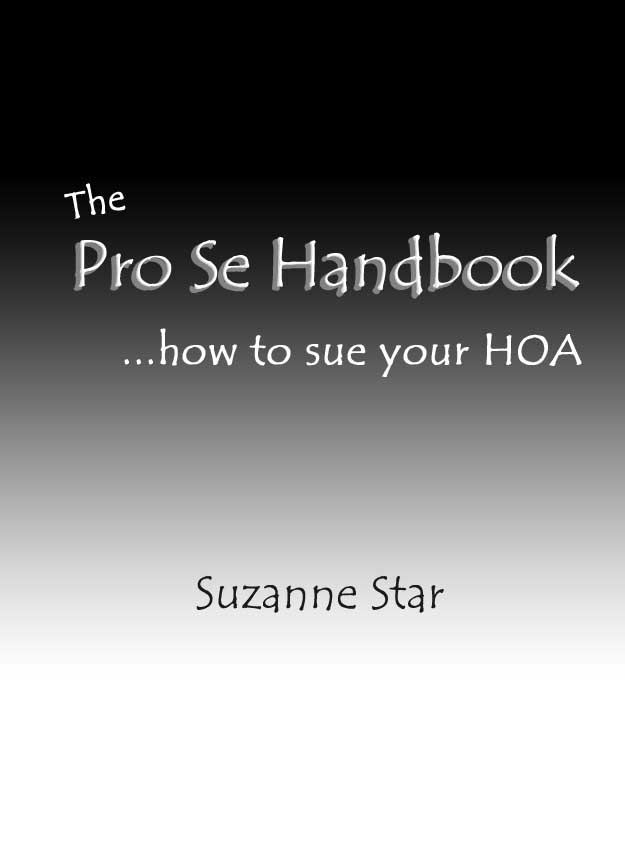 This book exposes how the SLP board usurped the contract rights of SLP members and why members sued.
Available on Amazon
---
This is a resident run website, not affiliated with the official SLPPOA website, and has been initiated to act as the eyes, ears, and opinions of concerned members of SLPPOA, to promote the handling of Association matters in accordance with the Association Bylaws and NM State Statutes. The goal of our site is to provide residents with the means to have a voice in the community. All members are invited to give their input and share their opinions.
Concerned Members of SLPPOA
Information, input, questions?
Year in Review
Our water systems lost over 4 million gallons to main line leaks.

The budget was over spent by $17,500.

A co-mingle project in process estimated at $98,000 could bankrupt our reserve account.

System 1 has been leaking 300,000 gals./mon. over the last 3 years, with no plan to fix.

There is no long range plan for water system improvements.

There is $60,000 for roads and $33,000 for water maintenance in the 2022 budget

Over $23,000 has been spent on a 251 pg.contract binder for a non emergency co-mingle project.

The lack of annual reviews issue since 2015 is stil pending.

The 3 year audit due end of 2022 has not been budgeted.

The posting of the financials and minutes has not been timely.

The accuracy of the monthly water audits (meter readings and well pumping data) are in question.

No progress has been made on raising money to fix our water systems.

Other than shuffling papers and flapping lips about issues, the board has accomplished little. . . but we're getting what we paid for...in our opinion...of course..
---
Do you know our problems and the cost to fix them?
Neither does the board.
Read the engineering reports at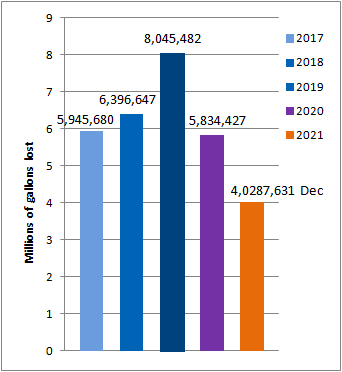 I
5 year systems water loss profile